J.J. Keller
There are new federal regulation changes that require you to update your federal labor law posters. J.J. Keller & Associates provides federal/state employment law poster sets, in English or Spanish, with automatic update services. Create a safe, productive, and compliant workplace for the best price in the market.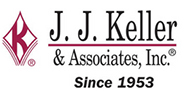 What We Do
Comply easily with
Massachusetts labor law postings
, as well as mandatory federal requirements, with J. J. Keller's posters. If you choose to get the sets with updates, you will not need to worry about any changes for the next 1, 3, or 5 years, as J. J. Keller will simply mail you a new poster when/if any changes occur to either the federal or state labor laws.
Massachusetts Poster
(30" W x 26" H) includes these postings:
Wage and Hour Laws (Minimum Wage)
Fair Employment Law
Unemployment Insurance Benefits
Industrial Accidents (Workers' Compensation)
Sexual Harassment
Act Relative to Parental Leave
Earned Sick Time
State & Federal Poster Set includes one Massachusetts poster & one federal poster (20" W x 26" H) with:
Minimum Wage (FLSA)
Job Safety and Health "It's the Law!" (OSHA 3165)
Employee Polygraph Protection Act (EPPA)
Equal Employment Opportunity Is The Law (EEO)
Family and Medical Leave Act (FMLA)
Uniformed Services Employment and Reemployment Rights Act (USERRA)
How We Can Help You Succeed
Comply easily with Massachusetts labor law postings, as well as mandatory federal requirements, with J. J. Keller's posters:
Laminated front and back for durability and protection from being altered or defaced
Tabbed formatting makes information easy to find and read
Posting revision dates are highlighted for simple identification
Features QR Code to verify poster compliance status with a quick scan
Special Offers, Promotions, Discounts and Benefits
Savings up to 40%
Massachusetts state and federal poster set: Free with purchase of update service
Massachusetts poster set with 1 year update service: $34.61
Massachusetts poster set with 3 year update service: $95.38
Massachusetts poster set with 5 year update service: $147.09
Contact J.J. Keller
Contact:
Please use the form below to request more information about J.J. Keller.
---
MDS partners are selected based on a review of each company's products or services, as well as their ability to meet the needs of dental professionals. The combined buying power of members is utilized to negotiate special benefits, services, and pricing. The MDS has identified these partners to help save members time and money when shopping for products and services to enhance their operations. The MDS encourages members to take advantage of this benefit and member discounts, while carefully considering which providers will best meet their individual needs.