MDS Member Dentist Dr. Sabina Malla Brings Passion to Work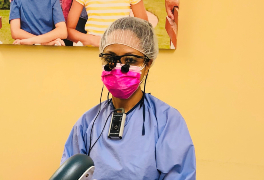 October 1, 2020 – MDS member dentist Dr. Sabina Malla—one of the MDS 10 Under Ten 2020 recipients—was featured in The Herald News for the interesting journey she has taken to get where she is now as a general dentist practicing at Cortland Dental & Braces in Fall River.
"Sharing the wisdom of her profession, Malla added, 'I want to encourage children and adults to brush twice daily and to floss before bed. And I want to emphasize the importance of wearing a mouth guard when playing sports and the necessity of visiting a dentist every six months. I know this is a pandemic, but we are taking every precaution we can take. It is safe to visit your dentist.' "