Dr. Sean Rayment Named 2021 William McKenna Volunteer Hero
This article originally appeared in the Summer 2021 Issue of the Journal of the Massachusetts Dental Society.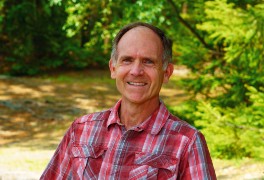 August 2, 2021 – Organized dentistry is only as strong as its volunteer members. For the past 25 years, the Massachusetts Dental Society (MDS) and the Journal of the Massachusetts Dental Society have recognized those member dentists who have dedicated their enthusiasm, talents, and time to the MDS and organized dentistry as the William McKenna Volunteer Heroes. This recognition, which is named in honor of the late Dr. William McKenna—one of the founders of the Yankee Dental Congress and a model of volunteerism within the Society—is the Society's way of thanking those members who go above and beyond to help the MDS achieve its goals, inspire colleagues, and advance the dental profession.
The Journal is pleased to announce the 2021 William McKenna Volunteer Hero: Sean Rayment, DMD, DSc. A member of the Metropolitan District Dental Society with a general dental practice in Medfield, Dr. Rayment has volunteered in a variety of capacities with the MDS, but has really made his mark with his participation in the MDS Dentist Health and Wellness Committee (DHWC), which he Chaired from 2016 to 2020. Under his leadership, the DHWC took on an active role shortly after the onset of the COVID-19 pandemic in March 2020. The Committee helped provide resources for members to help them maintain their well-being. This included the creation of a private Facebook group where members could connect and share wellness tips during this unprecedented time.
Congratulations Dr. Rayment! Thank you for your countless contributions to the MDS and organized dentistry.
City/Town of Residence:
Medfield
Hometown:
Yarmouth
Office Location:
Medfield
Specialty:
General Dentistry
Dental Education:
Boston University Henry M. Goldman School of Dental Medicine (DMD and DSc)
Number of Years in Practice:
24
Number of Years of MDS Membership:
24
MDS Volunteer Experience:
Dentist Health and Wellness Committee, serving as Chair from 2016–2020

Delta Audit Task Force

Delegate to the MDS House of Delegates

Leadership Institute 2016–2018

Mentor Program

Yankee Dental Congress: Presiding Chair and member of the Yankee General Arrangements Committee

Ethics Subcommittee

MDS Foundation and MDS-PAC donor
Q&A with Dr. Rayment
Q: You've been a member of the Dentist Health and Wellness Committee (DHWC) since 2013, serving as Chair from 2016–2020. During your tenure, the DHWC moved beyond its longtime charge of supporting members in recovery to also championing other health and wellness topics such as physical and mental health. What prompted this expanded focus?
A: More than 35 years ago, a group of concerned dentists in Massachusetts realized that substance use disorder was becoming a bigger problem among our members. They created one of the first support programs in the nation to help professionals dealing with addiction and substance abuse, and it's been a model program ever since. Today, it's clear that the stress of our profession is greater than ever, and that stress can in turn lead to poor decision making and negative health outcomes. Through the promotion of a healthier and more balanced lifestyle, the DHWC's goal is to reduce some of the negative health outcomes that arise from increased stress levels. Not only can we help increase the overall wellness of MDS members, but we can also help reduce some of the negative sequelae of stress, such as substance abuse, musculoskeletal disorders, and burnout.

Q: Why is health and wellness important to you?
A: When I first started in private practice, my goal was to have a successful dental practice. That usually meant working more hours and sacrificing other areas of my life for work. As I have come to realize, that may be the exact wrong way to be "successful." I was usually tired and generally did not feel great, but I was spending more and more time at work. Setting aside time to take care of myself makes me happier, more energetic, and more engaged. My relationships with my family, friends, and coworkers are better, and I absolutely love going to work every day.

Q: What do you do to maintain your own well-being?
There really is no secret formula when it comes to being healthy, but rather trying to achieve good habits. Everyone knows that you should get plenty of rest, exercise regularly, eat well, and find activities to keep you stimulated both mentally and physically. Doing this on a consistent basis is the challenge for most of us. I enjoy the outdoors, and running and hiking are very relaxing for me and a great way to stay in shape. I also follow a vegan diet and have found tremendous benefit from eating plant-based foods. It's interesting to note that after many people suffer a severe cardiac event, their doctor will tell them they need to eat better and prescribe a plant-based diet. Another key to wellness for me is being connected to other people. That could be family or friends, but having good relationships with other people is important for mental and emotional health.

Q: Has your family adopted any of your health and wellness habits?
A: My wife, Daphne, is also vegan and we enjoy cooking and trying different foods together. We took an amazing trip to Iceland a few years ago and did some hiking and sightseeing. We have five children and they are very active and play or played sports in high school and college. We enjoy some competitive family tennis, pickleball, and golf matches. One of my sons has also been practicing meditation for several years and finds great benefit in that. Unfortunately, my kids have not all adopted a vegan diet, and we usually have to prepare two meals for our family dinners.

Q: How does staying on top of your health and wellness help you be a better dentist?
A: If I come to work in a good place—mentally, physically, and emotionally—I am a better doctor. I relate better to my staff and patients. I have a lot more energy today than I did when I first started practicing. Burnout is a common complaint from many dentists, and I have found that focusing on the procedures that I enjoy doing and referring out some of the other procedures keeps my interest and enthusiasm level up. We are all at high risk for many musculoskeletal problems and I firmly believe that trying to take care of yourself outside of work can reduce or eliminate some of these issues.
Q: In addition to COVID-19, a concurrent mental health pandemic came to light over the last 18 months, with one positive result being that people are now talking more openly about what was once considered a taboo topic. As a health and wellness advocate, did you anticipate this increased emphasis on mental health?
A: It is encouraging to see more people feeling comfortable sharing their struggles and a greater recognition that mental illness is a very real problem. Our Dentist Health and Wellness Committee has been working for several years now on mental health issues and the stigma that is associated with them. There are many great resources on the MDS Dentist Health and Wellness Committee webpage and links to other organizations. We had planned a live event that was scheduled right in the beginning of the pandemic that unfortunately had to be canceled. The title of this TED Talk-style
event was "Behind the Mask." We had arranged to have four different dentists and physicians discuss personal challenges that they have had to address and overcome, including substance abuse, physical disability, and depression. We are working on new dates for this event as in-person restrictions are changing. The more we are able to discuss these issues openly and let others know that they are not alone, the easier it will be for everyone to get help when appropriate. Furthermore, Dentists Concerned for Dentists has a 24-hour confidential helpline for anyone who is struggling with substance use disorders or mental health issues.
Q: During the pandemic, what wellness tools did you find most useful to help you in your personal and professional lives? Looking back now, is there anything you wish you had done differently?
A: I am fortunate to live in an area that has access to beautiful hiking and walking trails, and during the pandemic, when my office was closed, I spent a lot of time outdoors in the woods. It was a lifesaver for me and allowed me to get away from the constant stream of news about the virus. There was so much that was unknown at the time, like when we would be able to return to work or school, and that seemed to produce the most anxiety for me. In hindsight, I wish I had been able to enjoy more fully having two months off from work and being able to spend that time with my family.
Q: As Chair of the DHWC when COVID-19 hit, you helped facilitate wellness resources and initiatives—including webinars and the formation of what's become a very active Facebook group—for MDS members to help them cope with both the professional and personal fallout of living and working through a pandemic. What inspired you to take such an active role at this critical time?
A: The Dentist Health and Wellness Committee is one of the best groups that I have ever been a part of and we have some wonderful volunteers. Very early on in the pandemic, I received a phone call from our then-President Dr. Janis Moriarty, and within minutes we had organized a Committee meeting with Ellen Factor and Janine Avery, the staff liaisons from the MDS. Our Committee members were incredible and within a few days we had put together resources, information, and the Facebook group, as well as some planning for many other activities and outreach to assist our members during this unprecedented time. The MDS website provided a great tool for us to post information and videos, and served as a model that the ADA used to create its wellness resources page, as well. It was gratifying to be able to provide these resources so quickly to our members and to other dentists on a national level, all due to the hard work of our local volunteers.

Q: You have been an active volunteer with the MDS, including the Yankee Dental Congress, for many years. What has been your favorite volunteer experience with the Society?
A: For many years, I have volunteered at an information booth at Yankee and it is always the same booth on the same day. A good friend of mine has a practice in Newburyport and I hardly ever see him in person. However, every year at Yankee, he comes to the information booth and we are able to catch up and talk. I look forward to seeing him every year at the booth. It's a small thing, but there are a lot of benefits to volunteering beyond helping people find their room or the registration desk.
Q: Why is volunteering with the MDS and organized dentistry important?
A: Hundreds, if not thousands, of volunteers have come before me and helped make our Dental Society what it is today. For myself, and all the others who donate their time and expertise, we are building on this tradition. It would be impossible to list all the benefits of my MDS membership, from legislation to continuing education, but I know that a lot of this would not be possible if not for the countless hours of work from volunteers. Giving your time to the MDS or your local District is a great way to say thank you and to help keep our Society strong. Supporting the MDS Foundation is another way that we can give back, and this program sponsors so many valuable community-based programs.
Q: Do you volunteer with any organizations outside of dentistry?
A: In addition to working with the MDS, I am also on the Boston University Henry M. Goldman School of Dental Medicine Alumni Board and served on the Dean's Advisory Board. I am on the Advisory Board to the Dental Lifeline Network here in Massachusetts and also chair a weekly support group meeting at the Massachusetts Medical Society that is a support group for physicians and dentists dealing with substance use disorders and mental illness. Also, I have volunteered as a class agent for my undergraduate alma mater, Amherst College. Go Mammoths!
Q: What would people be surprised to find out about you?
A: I enjoy running and have completed more than 30 marathons, including running the Boston Marathon six times.
Q: If you could go back in time, what one piece of advice would you give your younger self?
A: "Build a community." This was just one of the messages from Dr. Alex Barrera in the ADA New Dentist Now blog. Dr. Barrera discussed what becoming a yoga instructor taught him about dentistry. He wrote about his study of yoga, the people he learned from, and the benefits it brought to his career as a dentist. Personally, I felt like I had to solve every problem by myself early on in my career. Surround yourself with people that you can learn from, share experiences with both the good and the bad, and that will help you grow as a doctor and person.
Q: Who's your hero?
A: Drs. Alan Budd, Art Eddy, Paul McGrath, Christina DiBona Pastan, Allie Penta (Tufts University School of Dental Medicine), Maryam Shomali, Paula Sones, and Tina Wang (Chair) and all the members of the Dentist Health and Wellness Committee. Big Papi is a close second.