Bento - Dental Benefits Management
Bento is a dental benefits management company and a modern alternative to older, slower insurance companies. The Bento platform is a cloud-based, direct-reimbursement solution that connects employers, patients, and dentists directly. Bento is broadening the benefits market and sending you more patients while also cutting down on no-shows and cancellations.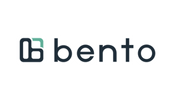 Winner of the 2019 eHealthcare Leadership Award for "Best Native Mobile App"
Winner of the 2019 Mass Technology Leadership Council Award for "Digital Transformation in Healthcare"
What We Do
Immediate, Direct Reimbursement

- When patients complete appointments, Bento moves the money from the employer's account directly to the dentist's. Our fee schedules are competitive and on par with insurance companies.

Save on Office Operating Costs with Instant Estimates and Transparent Pricing

- No more friction between you and your patients. No more calling insurance companies and waiting for pre-treatment estimates and chasing claims. No more chasing patients to come back for procedures. No more office errors that cost time and money.

Improve Patient Relationships

- We give you a closed loop that lets you address patient feedback immediately. No more reputation management on Google and Yelp or losing patients completely. We help preserve the patient/dentist relationship.
How We Can Help You Succeed
The Bento platform solves issues from appointment to payment by cutting out waste created by middlemen and connecting employers, their patients, and dentists directly. Gone are the days of delays in care, lengthy claims processes, prior authorizations, objections to treatment planning, automatically denied claims, and more. Bento gets you paid faster and helps preserve your patient relations through transparency.
Special Offers, Promotions, Discounts, and Benefits
Bento will waive the administration fee and manage all benefits for one year for MDS Member Dentists and their staff who switch to Bento to administer their employee dental benefit. Other specials will be available for MDS Member Dentists who offer a custom, practice branded Membership Plan " Powered by Bento" to their patients.
Contact Bento
For more information on how Bento can help you profitably grow your practice and provide your patients with a modern experience, fill out the form below, or go to bento.net/dentists.