RTR Financial Services, Inc.
RTR Financial Services, Inc. (RTR) is a national leader in account management services dedicated to helping our clients improve revenue collections and helping make their communities better for everyone.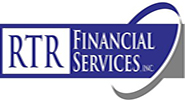 What We Do
Through our committed team of diverse and experienced professionals, we leverage core competencies in data analytics, advanced technology, and utilize a proprietary platform for all types of collection needs. These core competencies are deployed to maximize revenue collections while maintaining our clients' and RTR's reputation and integrity. Focusing on having zero complaints, we settle all matters consistent with our firm's motto:
Resolution with Respect.
How We Can Help You Succeed
RTR is an experienced collector of health care receivables. While we have baseline receivables procedures established, we will work with the Society and each of its members to customize a receivables and collection process that addresses your concerns, challenges, and needs.
Special Offers, Promotions, Discounts, and Benefits
Option A: Collection Program:
15% contingency fee.
This is a 6% discount for MDS members. (Cost for non-members is 21%.)
The plan includes the following:
Reviewing/improving member collection letters: RTR will work with the member to review and/or improve their current collection letter to the patient at no cost to the member. The member is then advised to follow up with the patient within three days of the letter being sent. Upon contact with patient, if a payment is made, 100% of the funds collected are kept by the member. If there is no collection success within 45 days, the account is then referred to RTR to proceed as self-pay collections.
RTR collection process: This service includes three letters and a phone call to the patient. Two letters are sent on behalf of RTR and a third letter is sent on behalf of our legal team (this letter has proven to increase collectability by 15%) followed by a phone call.
Calling campaigns: Campaign calls are made during the day, during the week, and on Saturdays to improve our chances of reach. Once contact has been made, we will arrange to call the patient based on his or her availability. Self-pay specialists will work with patients to encourage prompt payment while maintaining each member's good name and reputation.
Skip tracing: RTR will use its skip tracing tools to help locate patients deemed unreachable at no cost to the member.
Optional credit reporting: RTR also offers the ability to report patients to the credit bureau (which has also improved an increase in collectability) at no expense to the member. Credit reporting is conducted in compliance with the Fair Credit Reporting Act (FCRA).
Option B: Collection Program with Litigation:
18% contingency fee.
This is a 6% discount for MDS members. (Cost for non-members is 24%.)
The plan includes the following:
All collection efforts reflected in Option A
Litigation: RTR has partnerships with qualified law firms throughout the country when pursuing litigation.
Option C: Insurance Follow-up:
10% contingency fee.
This is a 6% discount for MDS members. (Cost for non-members is 16%.)
This plan includes the following:
Submitting billing and/or rebilling requests through the member's patient accounting systems.
Follow-up to ensure timely payment and ensure that all information is complete and accurate
Denial management and remediation
Customer service to answer questions, acquire needed information, and respond to requests for information
Account activities, including patient notes, are either documented in the patient accounting system or provided electronically via a mutually agreed-upon interface or file exchange. RTR provides interfaces for a bidirectional interface with members, at no additional cost.

PLUS: Contracts can be canceled at any time with no penalties and there are no start-up fees.
Contact RTR Financial Services, Inc.
Please use the form below to request more information about RTR Financial Services, Inc.