Merchant Lynx Services
Merchant Lynx Services (MLS) is a family-owned and operated 25-year-old merchant services company. MLS has continued to grow as the demand for greater technology and higher level of customer service has been needed in the market, and proudly serves some of the largest entertainment, automotive, service industry, and medical provider networks in the nation.

MLS is a one-stop solution for merchants with in-house relationship managers, customer and technical support, installation, and training.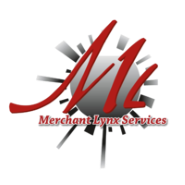 What We Do
Merchant Lynx Services (MLS) is a one-stop solution for merchants.

MLS offers premier merchant services, such as equipment leasing, cash advance services, wireless terminals, e-comm credit card acceptance solutions, and a U.S.-based dedicated premier customer service team.
MLS terminals have its HELP ME feature, which will notify customer service to call you ASAP and solve any problem.
It offers in-person installations and training.
How We Can Help You Succeed
Chargeback Solutions
With fraud on the rise, you need a provider that works with you to prevent and fight chargebacks
MLS has a dedicated team that will offer you access to chargeback solutions and services to keep your money in your bank
Same Day Approvals
Due to MLS's outstanding reputation with its banks, it can offer same day approvals to get you up and running immediately
Special Offers, Promotions, Discounts, and Benefits
MLS's Cash Discount Program allows merchants to realize up to 80% savings in the cost of credit card acceptance
MLS offers a Flat Program to eliminate the guessing
Contact Merchant Lynx Services
Contact your MDS Account Manager Mike Zavala at mikez@merchantlynx.com or 617.913.6722.
Or use the form below to request more information about Merchant Lynx Services