Publications
The Massachusetts Dental Society produces three highly respected and award-winning publications. The quarterly Journal of the Massachusetts Dental Society includes clinical and practice management articles and the bi-monthly MDS Connection, a digital member newsletter, covers licensure, regulatory, and practice management topics, as well as MDS initiatives and updates to help member dentists improve their daily practice and plan their careers. The semi-annual Word of Mouth is a consumer newsletter that aims to educate the dental patient on the importance of oral health with timely articles on dental conditions and oral hygiene that affect their health.
MDS Journal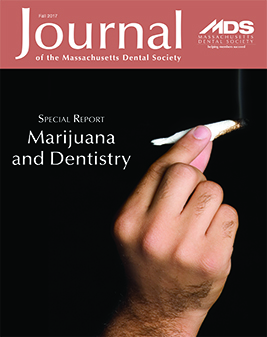 Details
MDS Journal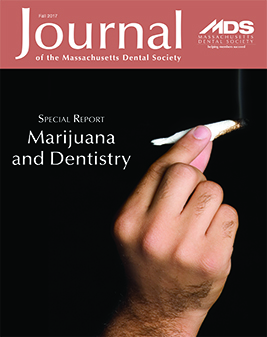 Fall 2017
Fall 2017
Special Report: Marijuana and Dentistry
Download Issue
MDS Connection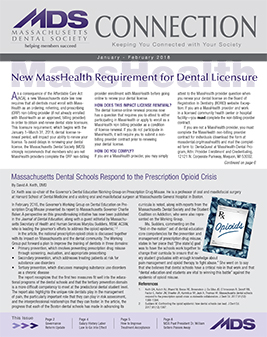 Details
MDS Connection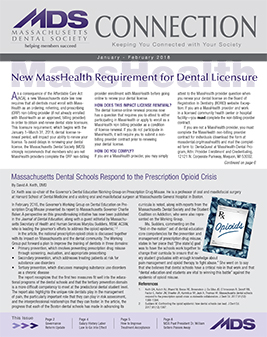 January-February 2018
In this issue:
What You Need to Know About the New MassHealth Requirement for Dental Licensure
Governance Reform Update
Preventing Sexual Harassment
Download Issue
Word of Mouth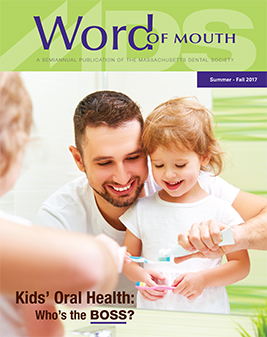 Details
Word of Mouth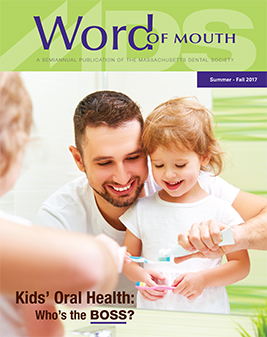 Summer-Fall 2017
Kids' Oral Health: Who's the Boss?
Given their age, young children are not always capable of knowing what is best for them to help them lead happier and healthier lives, and so parents must steer their youngsters down the right path. And that includes helping them to develop good oral hygiene skills, such as brushing their teeth twice a day. When it comes to your child's oral health, you are indeed the boss.
Also in This Issue:
Download Issue
Advertising Opportunities
The Massachusetts Dental Society offers a variety of advertising opportunities.