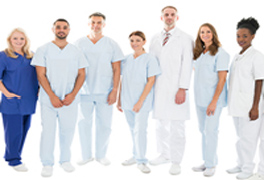 Peer Review is the process by which the Massachusetts Dental Society Peer Review Committee reviews and resolves problems and other issues regarding dental treatment. Peer Review is available for patients, third-party payers, and member dentists. Complaints concerning the quality of dental care or the appropriateness of dental treatment rendered can be submitted to Peer Review for resolution.
Should the Committee decide in the patient's favor, it can make recommendations for partial refunds, full refunds, or that the treatment be re-done by the original dentist. It cannot recommend reimbursements beyond the actual cost of the original treatment. Should the Committee find in the dentist's favor, it can affirm that the treatment in question is appropriate and meets the community standard of care.
View the Peer Review brochure for a comprehensive overview of the process.