ProSites
ProSites makes it easy and affordable for dental practices to attract, engage, and retain loyal patients online. Through innovative
website design and marketing solutions
, ProSites has helped more than 7,500 dental professionals accelerate growth and attract new patients.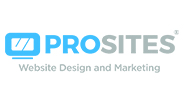 What We Do
ProSites makes it easy for your practice to attract, engage, and retain loyal patients. Its comprehensive and flexible suite of website design and marketing services ensures that you will always find the perfect fit for your practice goals and budget.
The ProSites breadth of comprehensive services includes:
Dental website design: From turnkey, "ready-to-go" styles to fully custom designs, ProSites websites are designed to meet individual dental practice needs. Its websites give visitors 24/7 access to educational content, FAQs, patient testimonials, a smile analysis questionnaire, and more. Mobile-friendly websites also ensure an optimal viewing experience across all devices.
Search engine optimization (SEO): With two decades of expertise, the ProSites team knows exactly what content, keywords, and strategies are needed to help dental practices get noticed by new patients and achieve rankings above their competition on search results. On average, clients of ProSites's most popular SEO package (Premium) see an 81% increase in the number of keywords they rank for on page 1 of Google. To ensure the perfect fit, ProSites offers three levels of SEO packages, each designed to meet an individual practice's goals.
Social media management: ProSites helps dentists build their brand and relationships on today's top social network: Facebook. In the social media management package, there are three levels to choose from, providing flexibility so dentists can choose the level that best fits their needs.
Additionally, ProSites offers Facebook Ads solutions, which helps dental practices increase demand for services and expand their reach among potential patients online. Through both of these solutions, dentists add transparency to their practices, which increases patient acquisition, satisfaction, and loyalty.
Pay-per-click (PPC) advertising: With PPC, dental practices can see results in as little as one day! Plus, Google Ads provides one of the best ways to target a specific audience, so the practice can get in front of the right potential new patients in their area. ProSites's team of experts are Premier Google Partners, which means they're up-to-date with the latest best practices and know exactly what it takes to implement campaigns that will deliver a high return on investment for dentists.
Automated patient reminders: ProSites helps practices reduce no-shows and last-minute cancellations to improve profitability and productivity. Through automated reminders, dentists easily ensure that their patients arrive on-time for their appointments.
NEW: ProSites' PracticeMojo, an automated patient reminder, recall. and patient communications platform, has launched new integrated features to help dentists better communicate with their patients and improve office efficiency. PracticeMojo's new Managed Plan allows dentists to provide patients with HIPAA-compliant online patient forms and a COVID-19 questionnaire to eliminate the need for patients to complete them in the waiting room. Additionally, the PracticeMojo Managed Plan includes phone call integration so dental staff can see important information about a patient when they call, saving time for the office and improving the patient experience. The PracticeMojo Managed Plan allows dentists to care for their patients virtually while protecting the safety of patients and staff post-COVID-19. Patients can receive appointment reminders and recalls in the format of their choice, including emails, text messages, automated phone reminders, and even postcards. And now, practices can also have their patients complete all required patient forms before they come for their appointment, including the COVID-19 questionnaire.
How We Can Help You Succeed
ProSites will help you succeed by:
Saving time: As your marketing partner, we do the heavy lifting for you when it comes to marketing, so you can focus on the patients at your practice. From website design to patient communications, we help you save dozens of hours each month.
Standing out from competitors with a beautiful, eye-catching website with educational content and interactive features
Getting found by new patients online through search marketing efforts like pay-per-click advertising and search marketing
Staying connected and engaged with patients through social media marketing
Keeping your practice running efficiently and on time through patient reminders and recalls
Special Offers, Promotions, Discounts, and Benefits
MDS members save up to 70% off the initial website set-up fee!
Contact ProSites
To learn more, or to start a free trial, call ProSites at 888.932.3644 or visit www.ProSites.com/MDS.