US Bank ADA Preferred Rewards Visa Card
US Bank is now offering MDS members the ADA® Visa Signature® Card.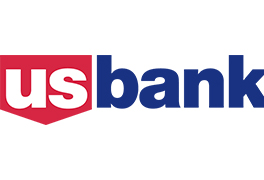 What We Do
The ADA and MDS have partnered with US Bank to offer the the ADA® Preferred Rewards Visa® Card and the ADA® Visa® Business Rewards Card which offer great benefits and valuable rewards to members.


How We Can Help You Succeed
Across the country, the ADA® Preferred Rewards Visa® Card and ADA® Visa® Business Rewards Card are the cards dentists count on to deliver the rewards and benefits that matter most to them.
Special Offers, Promotions, Discounts, and Benefits
Now offering 2 ADA Visa® Cards!
The ADA® Visa® Business Rewards Card has the perks of a business card designed with MDS member dentists in mind.
Earn up to 50,000 Bonus Points in the first year!1
Earn valuable points on your biggest expenses – 5X POINTS on dues payments with MDS and on ADA purchases (including Great West/Protective Life)2, 2X POINTS at dental supply providers3 and 1X POINT everywhere else Visa is accepted4
Complimentary employee cards with spending control
Redeem points for your choice of rewards - Award travel on 150+ airlines with no blackout dates, hotel stays, and travel packages, plus gift cards and cash back in the form of a statement credit
The ADA® Preferred Rewards Visa® Card is the card MDS member dentists count on for great benefits and valuable rewards
Earn 20,000 Bonus Points after you spend $5,000 on the card in 90 days5
Only 25,000 points equals up to a $450 ticket - No travel blackout dates on 150+ airlines
Points add up fast – earn 2 points per $1 spent on all eligible MDS purchases and one point per $1 spent on eligible purchases everywhere else Visa cards are accepted
Earn an additional 20,000 Bonus Points after $125,000 annual spend6
Valuable Cardmember benefits including zero fraud liability7
---
IMPORTANT INFORMATION:
We may change APRs, fees and other Account Terms in the future based on your experience with U.S. Bank National Association and its affiliates as provided under the Cardmember Agreement and applicable law.

Accounts must be open and in good standing to earn and redeem rewards and benefits. Rewards points are earned on eligible net purchases. Net purchases are purchases minus credits and returns. Non-Purchase transactions, including cash advances, convenience checks, balance transfers, and other advance transactions as defined in the Cardmember Agreement, as well as interest charges and fees, do not qualify. Upon approval, please refer to your Cardmember Agreement for additional information. You may not redeem Points, and you will immediately lose all of your Points, if your Account is closed to future transactions (including, but not limited to, Program misuse, failure to pay, bankruptcy, or death). Points will expire five years from the end of the calendar quarter in which they were earned.

1Earn up to an additional 50,000 bonus points in the first 365 days after account opening. Accounts will earn 1 bonus point in addition to the standard amount earned for each $1 of eligible net purchases, up to 50,000 bonus points. These bonus points will be awarded on your monthly billing statement. This offer may not be combined with any other bonus offer.
2Some restrictions apply. In order to qualify for the (4) additional points on ADA purchases, the purchases must be from designated ADA-endorsed providers, as determined by the provider.
3U.S. Bank cannot control how merchants choose to classify their business and reserves the right to determine which purchases qualify.
4Some restrictions apply. Refer to your Program Rules at adavisa.com/faqs for additional information. Reward points are earned with your ADA Visa credit card.
5To earn first use bonus, eligible net purchases must be made within 90 days of account open date. Bonus will be credited to your account 6-8 weeks after the end of the promotion period.
6The $125,000 spend must be on eligible net purchases and is per calendar year. The annual spend bonus eligibility timeframe is January 1 through December 31. Bonus will be credited to your account 6-8 weeks after the end of the promotion period.
7U.S. Bank provides zero fraud liability for unauthorized transactions. Cardmember must notify U.S. Bank promptly of any unauthorized use. Certain conditions and limitations may apply

The creditor and issuer of the ADA® Visa Signature® Card is U.S. Bank National Association, pursuant to a license from Visa U.S.A. Inc. ©2020 U.S. Bank

---
MDS partners are selected based on a review of each company's products or services, as well as their ability to meet the needs of dental professionals. The combined buying power of members is utilized to negotiate special benefits, services, and pricing. The MDS has identified these partners to help save members time and money when shopping for products and services to enhance their operations. The MDS encourages members to take advantage of this benefit and member discounts, while carefully considering which providers will best meet their individual needs.