MDS President on Bloomberg Radio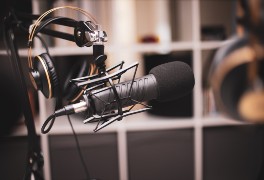 February 1, 2021
– Last week, MDS President Dr. MaryJane Hanlon was interviewed live on Bloomberg Radio's Baystate Business program to discuss the COVID-19 vaccine rollout for dental teams, as well as dentists and dental hygienists becoming vaccinators.
"Dentists should have been consulted at some point early on in the phasing of this approach, but because we were never considered essential health care providers until recently, we were not consulted and I think we would have made [the] suggestion to be vaccinated earlier," Dr. Hanlon said.
In regard to dentists and hygienists becoming vaccinators, Dr. Hanlon said: "Your dentists are . . . around every corner, Main Street USA, local shopping malls—they are local to where the patients are . . . we just want to be able to contribute without stressing out our health care system any more by providing some of these services. Dentists and hygienists are well trained in giving injections, we do it all the time. In fact, we probably do it more often than we do anything else in our offices."