Sowingo
Sowingo is a powerful, easy-to-use inventory management platform designed to help you spend less time managing your stock and more time caring for your patients.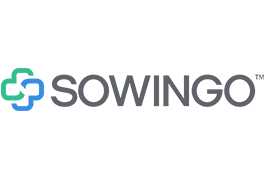 What We Do
Sowingo offers offices a mobile and web solution that is designed specifically to help with the following tasks:
Inventory Management Mobile App & Web App
Sterilization Compliance & Record Keeping
Track Implants
Usage & Spending Reports
Place Purchase Orders
Manage Medications
Track Certifications - Office, Doctors, & Staff
Ensure compliance with MSDS - Material Safety Data Sheet Management
How We Can Help You Succeed
Understand how, when, and where your money is being spent. Supplies are the second highest variable cost for practices after employee salaries. The average clinic has an opportunity to save more than 10% per year.
To help make inventory management successful, we provide free training and resources, many developed in conjunction with leading dental educators, including:
Insights, ideas, and proven methods to help practices save money and control costs
FREE onboarding and training with phone, online, email, and chat available anytime
And more!
Learn how inventory management saves practices over $8,000 annually!
Special Offers, Promotions, Discounts, and Benefits
Receive 10% off premium and premium plus accounts
Contact Sowingo
Please use the form below to request more information about Sowingo.